Compuserve is one of the oldest internet companies that was founded in 1969. This was the time when Google and Facebook were not even in existence. It became USA's first major commercial online service that even provided email services. Its popularity had no boundaries and was also one of the favorites of the Netzines. Recently I was faced with an issue where I could not log in to CompuServe. No doubt, I did my own set of troubleshooting which I will be sharing with you as well in this article.
Different ways to login into CompuServe
I have divided this section into 2 parts, the first for cs.com users and the second for compuserve.com users. I will explain the login process for each type of user.
For people who have their email address – xxx@cs.com follow the below-mentioned process.
Log on to http://webmail.cs.com
Enter the mobile number, email, or CompuServe username and select – next
To login to Compuserve provide the password and select – Sign In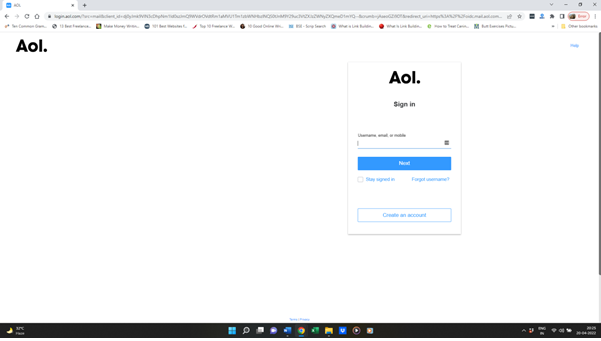 For people who have their email address as xxx@compuserve.com
Log on to http://webmail.cs.com
Provide the mobile number, email, or CompuServe username, and then choose- Next
Provide the Password and select – Sign in
After logging in to your account, you can easily check, compose, filter, or delete your emails. You will also gain access to various other features like email preferences, free virus protection, instant messenger, email controls, email scheduler, filing cabinet, address book, and much more.
How to fix CompuServe Login Issues?
While we are browsing the internet or logging in to access our emails, we may face various kinds of issues. If you cannot log in to your Compuserve account, I would recommend that you first try the below-mentioned steps. If the problem still continues, you can go to the link provided – https://help.compuserve.com/articles/fix-problems-signing-in-to-aol-mail
When you are trying to log in to CompuServe you may come across an error message – Invalid Password. Please try again. This message may come if you have provided the incorrect or incomplete password. If you have forgotten the password, then you can opt for the password reset option.
Sometimes when your browser is not compatible or outdated, you may face problems when you try to login into CompuServe. In this case, you can either update the browser or try again. If the problem still persists, then you may consider using another web browser.
Problem with the settings
This problem can also happen when you have too many browsers installed on your device and they are causing problems by altering the web settings. You may also have a problem logging in to CompuServe if you have typed the incorrect email settings while using third-party apps like Outlook.
Junk and temp files accumulation
The last reason why you cannot log in to CompuServe is that there could be a chance that you have not cleared the junk and temp files on your browser. Whenever we go online, there are many cookies and caches that are downloaded so that we can access a website. Regular cleaning of these files helps to ensure that you free up storage space and optimize the performance of the application as well.